March 27th, 2009 | Last modified: November 8th, 2011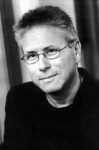 It's been a long time since I made a mix, so here's the new one, a special compilation featuring tracks only from one of my favorite composers, Alan Menken.
Well, if you haven't heard his name, you've heard his music for sure, because he done the scores of Disney's most well-known animated films. Yes, Dreamport 009 is Disney music… :)
I used orchestrated tracks mainly from my favorite scores: Aladdin, Pocahontas, The Little Mermaid and Beauty and The Beast.
I hope you'll enjoy this mix as much as I did when I made it. (This took me about 5 days, about 3 hours each day, the most time I've ever spent working on a mix!)
Please leave your feedback in the comments! And thanks for listening.
Video:
Mp3:
cue
)

Tracklist:
01. Prologue
02. Grandmother Willow
03. River's Edge
04. Farewell
05. Bedtime
06. To Be Free
07. Pocahontas
08. The Storm
09. I'll Never See Him Again
10. Street Urchins
11. One Jump Ahead (lyrics by Howard Ashman)
12. The Kiss
13. The Beast Lets Belle Go
14. The Ends Of The Earth
15. Listen With Your Heart (Part II.) (vocals by Linda Hunt, lyrics by Stephen Schwartz)
16. Happy Ending
17. Execution
18. Getting Acquainted
19. Transformation #1
20. Jasmine Runs Away
21. Aladdin's Word
22. Skirmish
23. Happy End In Agrabah
24. On A Dark Night
25. Picking Corn
26. Flotsam And Jetsam
27. The Little Mermaid – Main Title
28. Tour Of The Kingdom
29. Destruction Of The Grotto
30. Wedding Announcement
31. John Smith Sneaks Out
32. West Wing
33. Transformation #2
Trackback responses to this post
//} // end separate trackbacks ?>
About me


I'm Nonoo. This is my blog about music, sounds, filmmaking, amateur radio, computers, programming, electronics and other things I'm obsessed with. ... »
Listening now
My favorite artists