January 25th, 2008 | Last modified: November 8th, 2011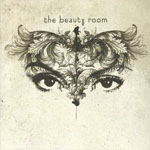 If you like lounge music with a pop-rock feeling and vocals, very good sounding instruments and perfect mastering, listen to this album. You may already have heard the track called Holding On, because it appeared on lots of chillout selection CDs.
I've bought this album on eBay, from Hong Kong or Singapore, I can't remember exactly, but Amazon offers it as well.
Don't listen to this in MP3, this music would be ruined by lossy compression!
Trackback responses to this post
//} // end separate trackbacks ?>
About me


I'm Nonoo. This is my blog about music, sounds, filmmaking, amateur radio, computers, programming, electronics and other things I'm obsessed with. ... »
Listening now
My favorite artists